Virtual Workshop Organized By Waves to Weather
Atmospheric blocking represents an important aspect of the mid-latitude weather variability and is often associated with extreme weather such as heatwaves and cold spells. Physical processes involved in blocking are noy yet fully understood, and the formation and maintenance of blocking anticyclones remain a challenge for numerical weather prediction and climate models.
After the Blocking Workshop in 2016, this workshop will offer a platform to bring together specialists in the fields of atmospheric and climate science, to review the current understanding of blocking dynamics and physical processes involved, and to discuss the most important open questions regarding blocking.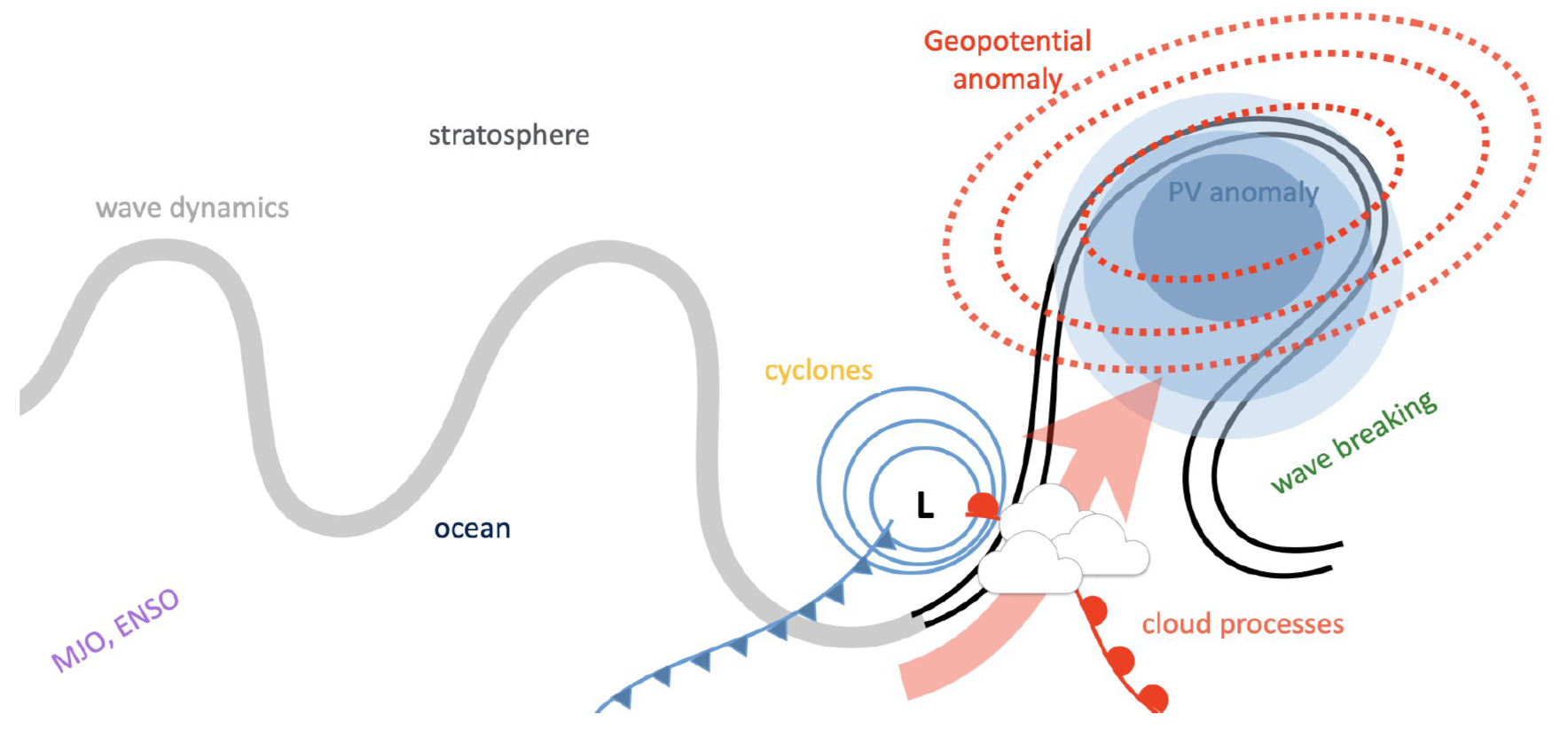 Workshop Sessions
We welcome contributions that advance our understanding of dynamics and physical processes in atmospheric blocking with special focus on:
The role of dry and moist dynamics in the formation, maintenance and decay of blocking.
Teleconnections and external forcing associated with blocking.
Model representation and predictability of blocking dynamics and physical processes.
Deadlines
And more!